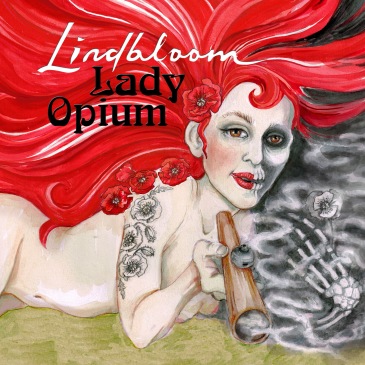 Much about "Lady Opium" and Lindbloom can be understood by noting the legendary pedigree of the band members. Göran Edman provides vocals (Yngwie Malmsteen), Morgan Ågren beats percussion (Frank Zappa), Samuel Olsson performs on keys (Joe Lynn Turner) and Jonathan Olsson slaps very prominent bass lines (Dynazty, Pain). The band is headed by guitarist Magnus Lindbloom, for whom "Lady Opium" is his first solo LP record.

The result of this veteran melange sounds much like one might imagine: classic prog rock performed with the mindset of jazz players. To put it another way, Lindbloom sound like Robin Trower, Grand Funk Railroad, or a pared-down Mahavishnu Orchestra, but updated for the 21st century and a great deal less ostentatious. They have been described as, "the real deal. Genuine and unique handcrafted music extracted from real life with no safety nets or ready-made templates. Open your heart and soul and let Lindbloom's music speak to you."

Lindbloom cite as main artistic influences Led Zeppelin, Rival Sons, Deep Purple, Fu Manchu, John Coltrane, Cobham, and (yes) Mahavishnu Orchestra. Lindbloom's own sound takes elements from each of these and adds something fresh and unique for a result unlike anything today's music fans have heard before. With an emphasis on pristine performances, expert songwriting and undeniable emotional effect, "Lady Opium" by Lindbloom has a little something for every rock fan.
Back tracks (2006 - released 2019)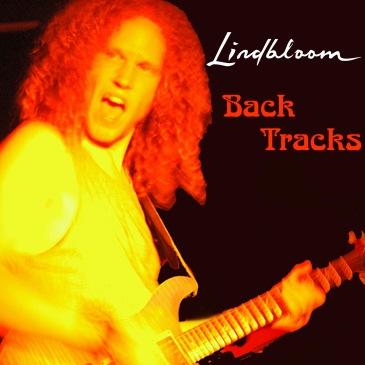 The EP album contains three never-before-released Lindbloom tracks for an approximate listening time of 10 minutes. Part metal, part classic rock and all octane, "Back Tracks" showcases Lindbloom as one of the most intriguing rock music artists of the year so far and promises that he has plenty more where that came from. For this post-facto release of "Back Tracks," Sweden's Lindbloom cites as main artistic influences Deep Purple, Yngwie Malmsteen, Symphony X, Soundgarden, Ozzy Osbourne, Allan Holdsworth, and John Scofield. With an emphasis on Lindbloom's signature guitar and howling vocal work by Erik Mårtensson (Eclipse), "Back Tracks" by Lindbloom has a little something for every fan of the original metal sound.

Asked to describe the overall meaning of "Back Tracks," Lindbloom writes, "In early 2006, Eclipse singer Erik Mårtensson and I recorded several demos together. 'Back Tracks' contains my personal favorites from that session. I wrote the music and lyrics (lyrics together with Jerry R. Steele Jr. on 'Thank You') towards the end of 2005, and I think they deserve to see the light of day." The artist goes on to note that, as has proven true for many independent recordings, technological progress may be thanked for the release of these songs.

"I didn't release them back then because these were demos," Lindbloom writes, "and internet publishing possibilities were much more limited than today. The songs gained the attention of a couple of record companies, but other things were going on in my life at that time and for various reasons I lost interest in signing a deal."

Listeners will note a different direction from the more progressive material on his recent "Lady Opium" record. Lindbloom says of "Back Tracks," "These tunes are bursting with energy. At the time of recording, I was mostly playing metal, and that kind of energy is still very close to my heart, although these days I combine it with jazz/fusion/funk etc., as you can hear on, 'Lady Opium.' But my love for metal remains the same, and I thought it would be fun to release these tracks, too."